About Us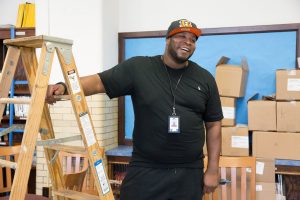 >Message from the Principal
Our Core Values
Our Scholars: We will highlight our scholars strengths to build self awareness to show a sense of belonging.
Our Families: We will treat our families with respect and dignity, foster healthy relationships, and work together.
Our Community Partners: We will enlist them to empower, engage and advocate shared resources for the strengthening of our school community.
Our Teachers: We will recognize, develop and support our Teachers in providing instructional equity.
Our Leaders: We expect our leaders to uphold the Mission & Vision of Blankenburg and Champion instructional equity.
Our Staff: We will partner with the school community to promote and execute our core values.